Good Practice Guidelines

Keeping our Spectacular Severn Special
ASERA is pleased to launch the new Severn Estuary European Marine Site Good Practice Guidelines. CLICK HERE TO VIEW THE GUIDES IN: English   &   Welsh
Our estuary supports nationally and internationally important habitats and species, and is a key migratory route for salmon and internationally rare fish species. The extensive mudflats, saltmarshes and coastal grazing marshes make it one of the most important estuaries in the UK for its numbers of wildfowl and wading birds with over 80,000 birds visiting every winter. It is a key refuelling stop for important spring and autumn passage birds. Reefs of the tube-forming worm Sabellaria alveolata are also found here.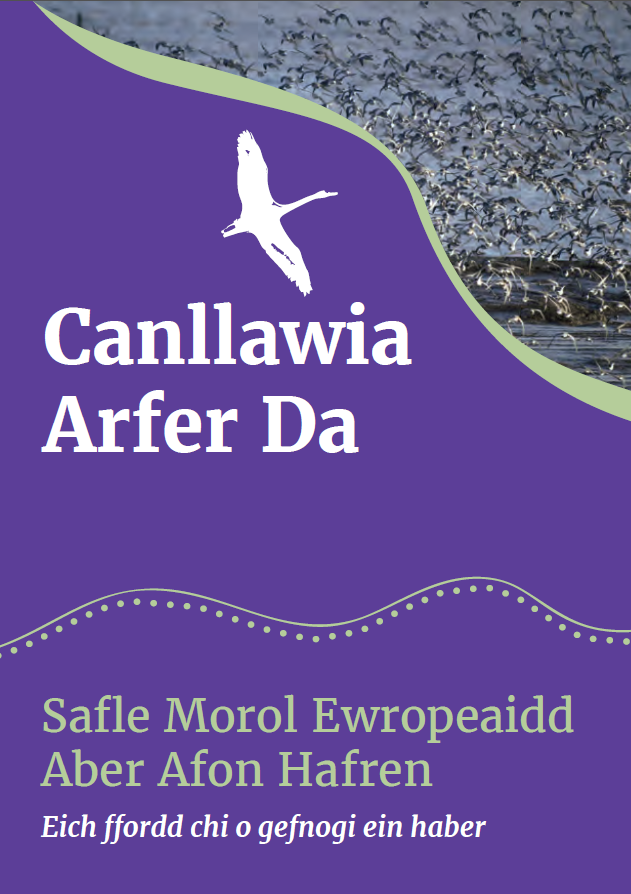 Activities undertaken around the estuary and its coastline need to ensure they are sympathetic to the needs of wildlife, especially the thousands of wintering birds that visit every year. Our estuary is particularly popular for recreational activities and so your actions really can make a difference!
Working together, we can reduce disturbance to the habitats and species of the Severn Estuary that keep our site special.
The purpose of these guidelines is to encourage the sustainable use of the estuary and its coastline, providing an enhanced and safer environment for recreational users and visitors to enjoy. Individuals and clubs are encouraged to respect, support and promote these guidelines. They cover a range of activities, that are illustrated below.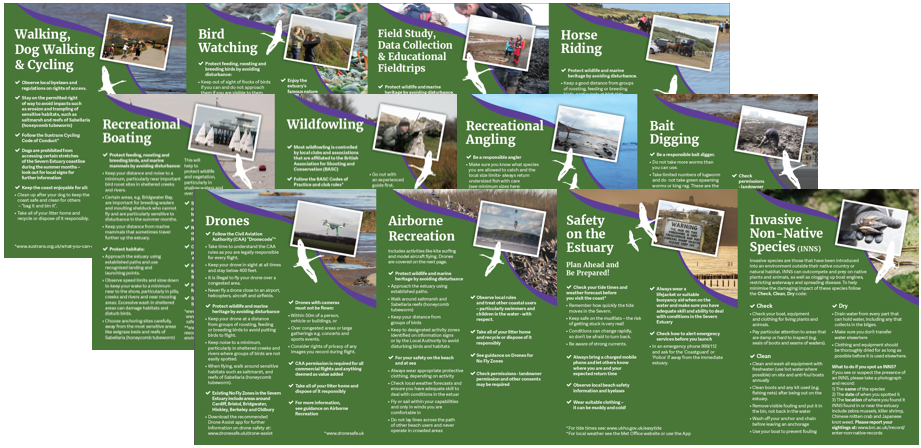 Please help to keep our coastline looking clean, beautiful and full of wildlife. If you would like more information on how you can get involved, please click here.
Good Practice Guidelines have been produced by ASERA to act as a voluntary management action supported by the Management Scheme to help reduce disturbance to our most valuable habitats and species. They have been developed in partnership with representatives from various sectors and has followed best practice from other European Marine Sites across the UK.
Severn Estuary European Marine Site Good Practice Guidelines: English  &  Welsh.  For further information, please contact the ASERA Officer, Katie Havard-Smith, at Havard-SmithK@cardiff.ac.uk or click here.