What is a Ramsar Site?
The Convention on Wetlands of International Importance, known as the Ramsar Convention, was signed in Ramsar, Iran, in 1971. The overarching objectives of the Convention are to stem the loss and progressive encroachment on wetlands now and in the future. It recognises the importance of wetlands for human well-being, as well as biodiversity conservation. There are 148 Ramsar sites currently designated in the UK, covering an area of 785,000 ha.
For more information on Ramsar sites, click here.
The Severn Estuary Ramsar Site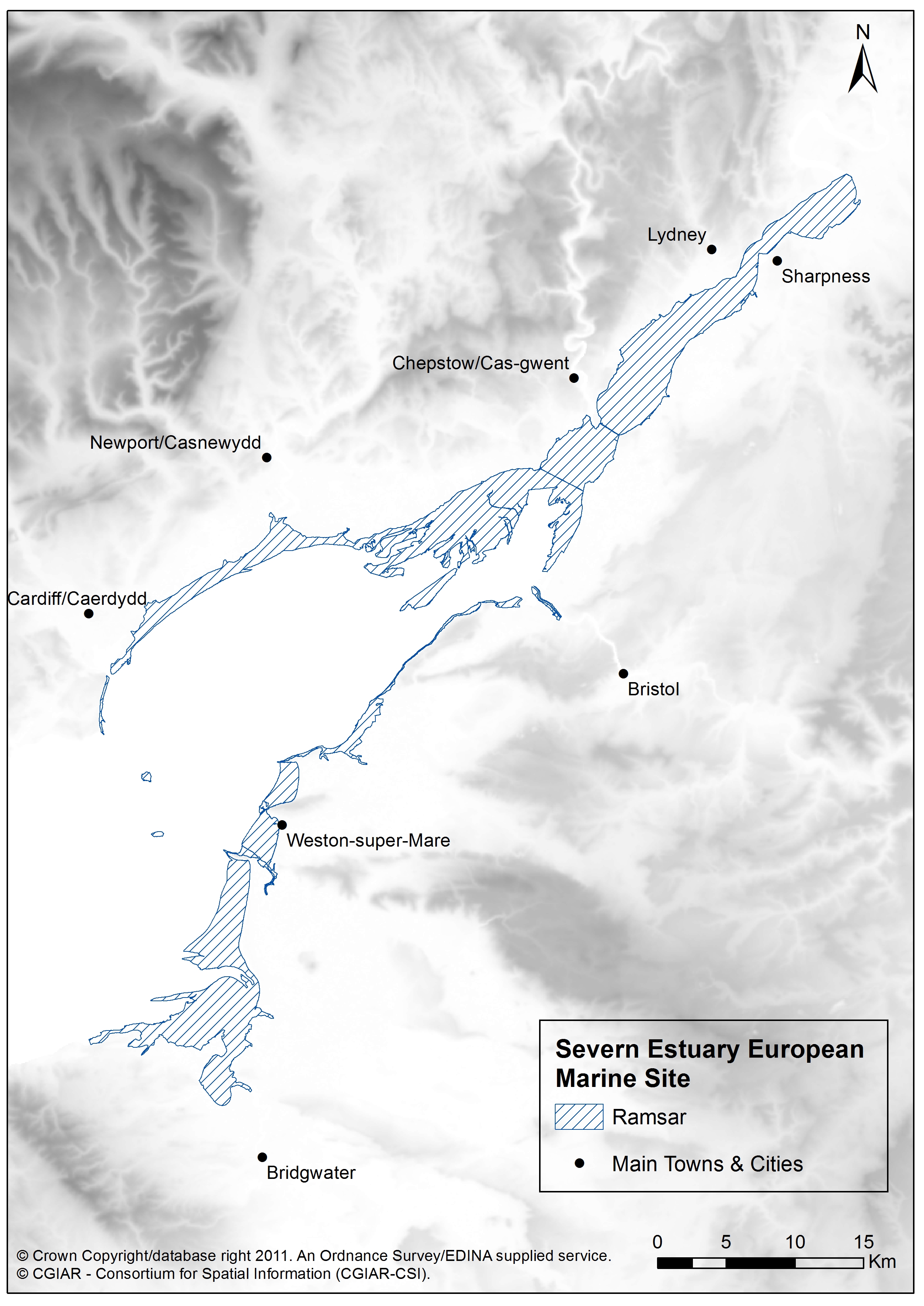 The Severn Estuary was designated as a Ramsar site in 1995, covering 16,942 ha of wetland. The site's qualifying interest features overlap with those of the Severn Estuary SPA and SAC. The site is of particular importance for hosting internationally important populations of several species of waterbirds as well as its fish species migrating between the sea and rivers via the Estuary.
Qualifying features:
To view the summary data sheet of the Severn Estuary Ramsar site by the Join Nature Conservation Committee (JNCC), click here.
The diagram below indicates the relationship between the SPA interest features and supporting habitats.